Skills overview
NYA is dedicated to the continual improvement of skills and knowledge for youth workers to ensure consistent high-quality practice within youth sector. Upskilling and professionalising youth workers and volunteers will ensure all young people are able to access high-quality, impactful youth work.
NYA offers an extensive range of accredited qualifications, informal learning opportunities and programmes for youth workers.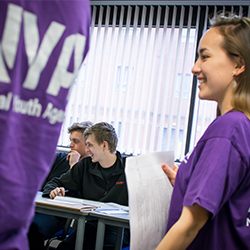 Academy
Our accredited youth work qualification and informal learning opportunities.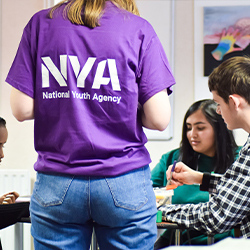 Safeguarding Hub
A comprehensive Safeguarding and Risk Management framework for the Youth Sector.
Training and Events
Our latest webinars, tea-breaks and online opportunities
amplifi
Exciting work experience, knowledge and skill development, and youth work support.