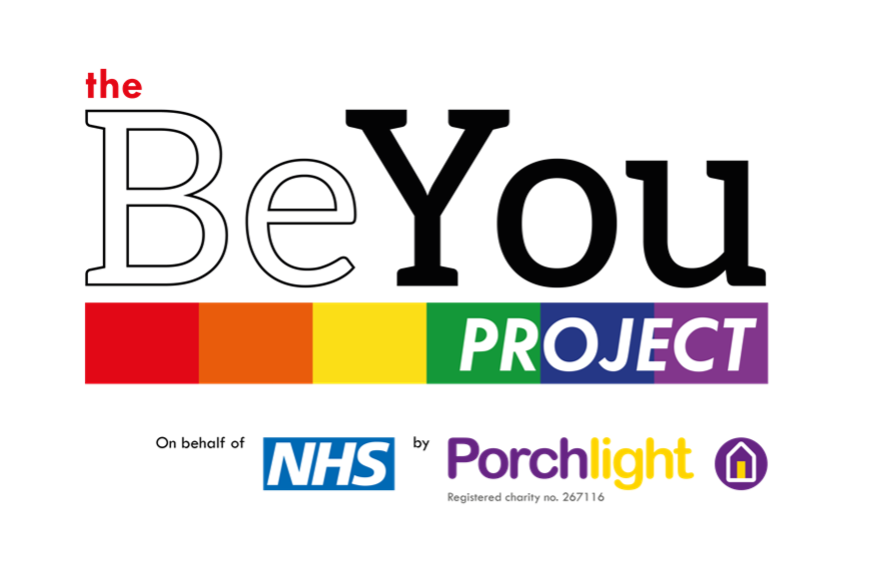 The BeYou Project for LGBTQ+ young people under the age of 25 across Kent and Medway, was awarded an Advanced Level NYA Quality Mark in July 2023 – during the height of the country's Pride celebrations.
The service is part of the housing and mental health charity Porchlight (Kent's largest charity supporting homeless and vulnerable people). The Quality Mark, awarded for three years, recognises high quality youth work through an organisational reflective tool based on the National Occupational Standards, to create and embed a culture of learning and growth.
The BeYou Project provides safe spaces and advice to young people who are lesbian, gay, bisexual, trans, non-binary or are questioning their sexual orientation and/or gender identity, creating a culture of understanding and inclusivity. It also offers advice to friends, parents, carers and schools who have questions related to LGBTQ+ issues and provides guidance on how best to support the young person in their lives who identifies as LGBTQ+. The project provides a combination of one-to-one engagement alongside group support, based on the needs of each young person.
The advice and support provided by BeYou staff comes from personal experience – the team are all members of the LGBTQ+ community. The Quality Mark assessment commended the tangible culture of care set against a professional framework applied to both young people and the staff team.
A focus on wellbeing among the staff has built a strong and committed workforce.
In its assessment, the NYA attributed BeYou's success to the high standard of work they deliver, fostering positive relationships with key strategic partners and being ambitious in their aims to meet the needs of young people.
The young people who attend BeYou meet-ups have formed a group called The Gay Agenda. The group share their experience with Porchlight and others (including Kent Police, Kent County Council and local schools) to help partners become more inclusive. The BeYou Project is next looking to work towards helping The Gay Agenda extend their influence on a national level.
Wendy Checksfield, Operations Manager of the BeYou project, explained:
"We're extremely proud to be the first LGBTQ+ organisation to receive National Youth Agency accreditation at advanced level. We feel passionately about ensuring young people have the support they need to be themselves and flourish, so to have this work recognised is a great feeling.

We're determined to keep working hard to ensure even more LGBTQ+ young people in Kent and Medway have bright futures."

A young participant commented: "I'm feeling more confident than I was before. I've made a lot of new friends and I'm not scared to talk to people anymore."
Laura Keegan, Quality Practice Manager, at NYA said: "It was a pleasure to assess and observe the work BeYou delivers. BeYou is a carefully considered, well organised and highly experienced project that actively seeks to respond to the needs of LGBTQ+ young people in Kent and Medway. The staff team were extremely passionate and committed to the work they do and the positive outcomes for young people speak for themselves. Relationships with young people were warm, safe, friendly and professional and staff approached their work with young people with sensitivity and care to ensure young people could engage at their own pace, while feeling comfortable and enjoying themselves. I look forward to seeing how BeYou continues to grow and develop."